The chronic skin complaint Psoriasis has over the years prompted much debate as to its causes, cures and treatment. psoriasis is neither a viral or a bacterial condition, nor is it fungal. It is thought to be most likely caused by a minor genetic imbalance in the blood. White cell imbalance occurs, rapidly increasing the development and regrowth of new skin cells, whilst the shedding of old dead cells remains the same.

In that sense Psoriasis is incurable. If Psoriasis was a simple viral or bacterial condition, treatment would be easy.The debate on what triggers the onset of Psoriasis goes on. For example, diet, stress, pollution, other blood disorders and a whole host of vague theories. As with so called Race Horse betting Systems, in reality, it is impossible to guarantee a surefire cure or winner. There are too many variables. The best a psoriasis sufferer can hope for is to reduce the odds in their favour.

Psoriasis is a recurring complaint, and may remain dormant for many years. Many promoted successful cures may simply coincide with psoriasis receding into a dormant or remission state. Estimates are an 8 in 10 chance of Psoriasis returning at some stage. The facts are proof, the myths can be dispelled. What is certain is that psoriasis will remain in the immediate future...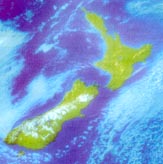 Clean Green New Zealand
If You would like to respond to this article feel free to do so .. just use the guest book.. ED
This article contributed by Ian Real..

Ian has been involved with psoriasis, its sufferers and its treatment for some 25 years. He has lectured on psoriasis in many countries and has written many articles on this frustrating skin condition.